Back
Griffon House, Plumpton Green
When our repeat client, Agiltee, brought forward the opportunity to work on this 6500 square foot, 7 bedroom property in Plumpton Green, West Sussex, we were delighted to get involved.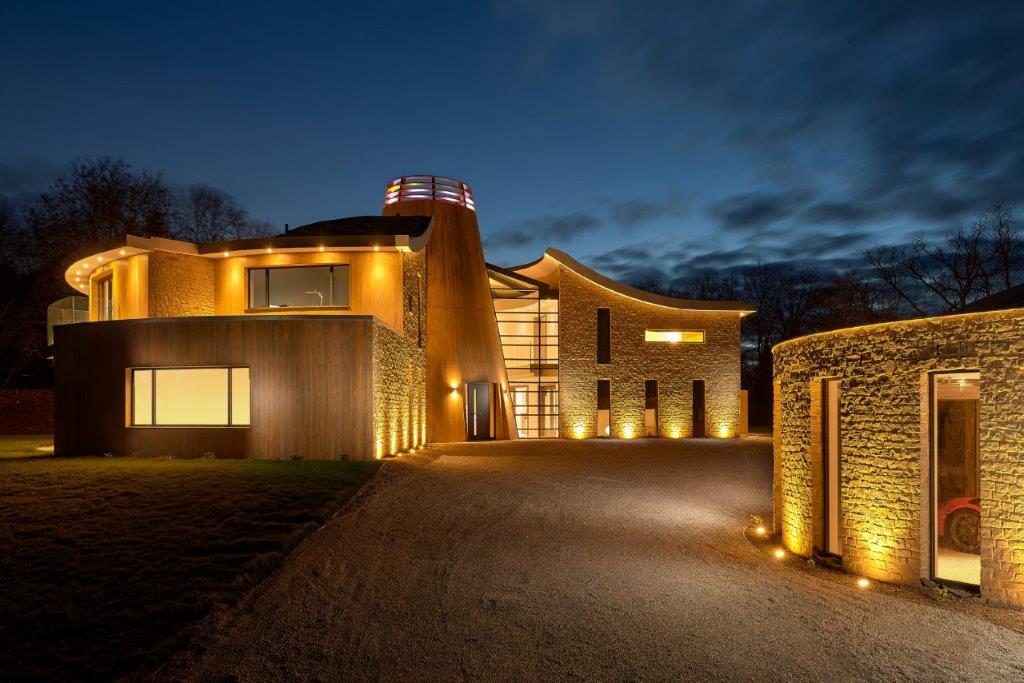 Designed by award-winning architect, Lap Chan of Morgan Carn Architects with sustainability in mind, planning permission was granted under Paragraph 55 of the NPPF (National Planning Policy Framework), allowing new developments to be built in rural areas only under exceptional circumstances and only in the instance of outstanding design or innovation. Agilitee acted as developer and project manager for the £3.5 million residential newbuild and brought us on board to due to the complex nature of the project.
The spherical design called for a flexible waterproofing system and a range of intricate, bespoke aluminium fabrications. Our ability to provide a waterproofing solution through our sister company, ICB (Waterproofing) Ltd, which would fully integrate with the fascia system, ensured minimal on-site personnel, a single point warranty and of course, an outstanding finish.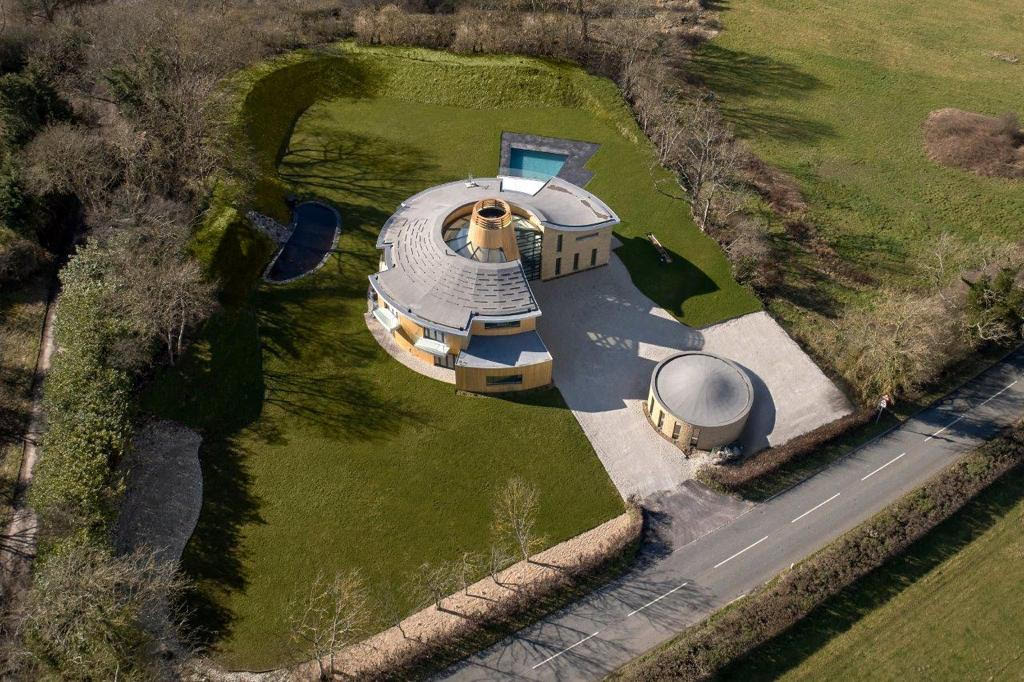 It immediately became clear that ICB (Waterproofing) Ltd's Fleet PMMA liquid applied waterproofing system would be the optimal solution for the roof area, as detailed in a comprehensive specification by our Regional Technical Manager, Mick Smith. Fleet Coat 30 (wet on wet) was specified, offering endless flexibility. It's ideal for complex detailing and forms a seamless layer which happens to be root resistant; perfect for the green roof which is soon to be installed on the project.
With the waterproofing complete and following several site surveys, we were able to design a stunning system of bespoke curved fascias to be expertly fabricated in our manufacturing facility. We're experienced at giving the impression of a "true curve" by making small cuts at regular intervals to reduce the expense. Our TAG roof edge profiles were also incorporated to enhance the finished aesthetic. The client chose a brushed finish to tie in with the original design concept, inspired by a local folly and its former use as WWII airstrip. A clear polyester powder coat layer was added in-house for added protection and longevity.
The finished product reveals a striking, contemporary and sustainable home and we look forward to the next phase of the project which will see the addition of an impressive pitched green roof system.