Back
Upper Court, Surrey
An existing building in need of roof restoration is presented, as its zinc exterior had sadly diminished over time. A renewal was needed to bring the structure back up to code and maintain its integrity for years ahead.
The team had to take on a complete strip of the roof and reimagine a new plan. They invested in a warm roof build-up, including upgraded insulation that meets current regulations. Thanks to their perseverance and attention to detail, the new roof is now sturdy and efficient, ready to protect the building for years to come.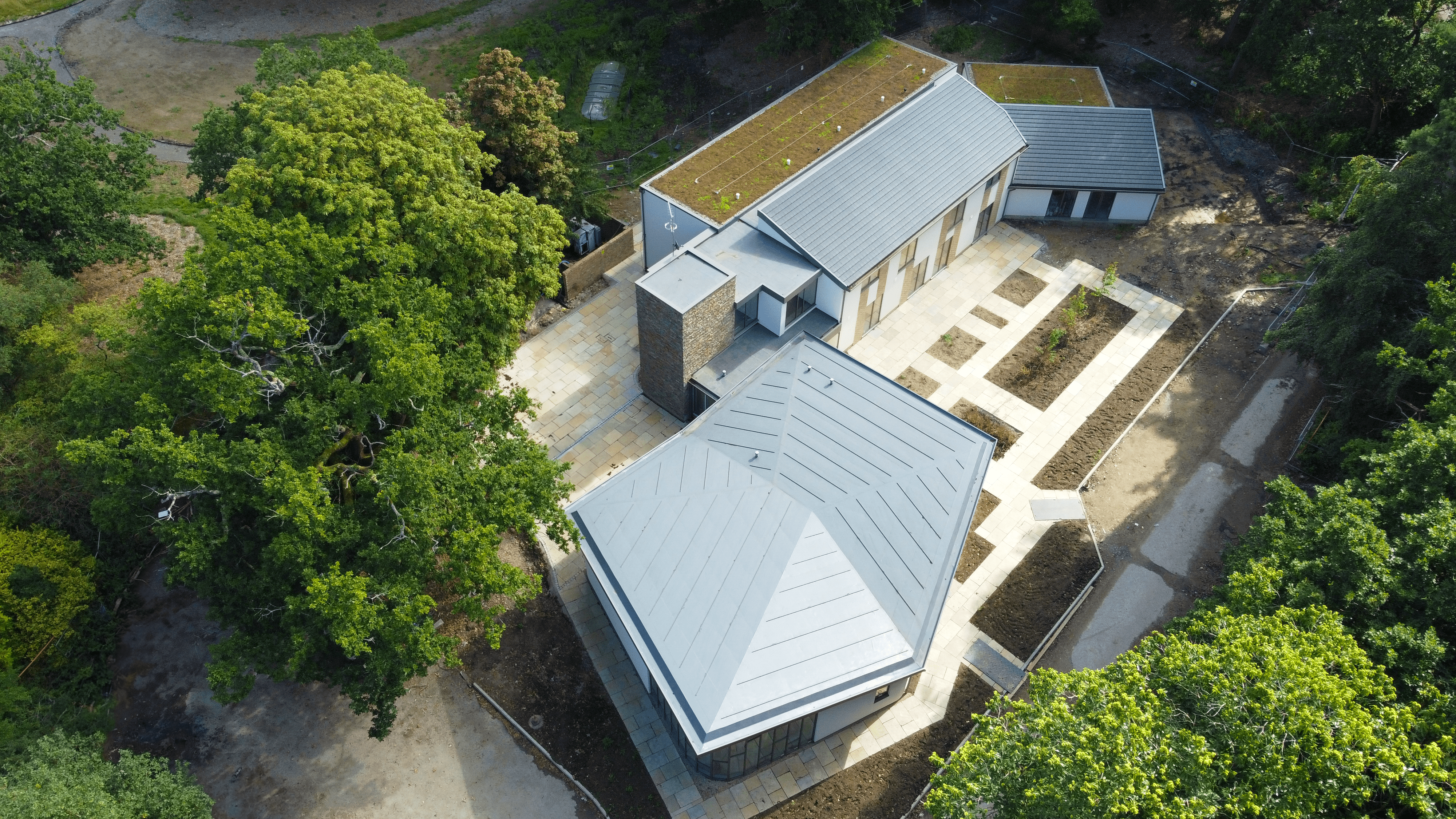 Project: Upper Court
Location: Surrey
Approved contractor: JH Specialist Roofing
Products: Alwitra® VSK, Fascia, Capping, Standing seams, Roof Safety and Sedum Green Roof System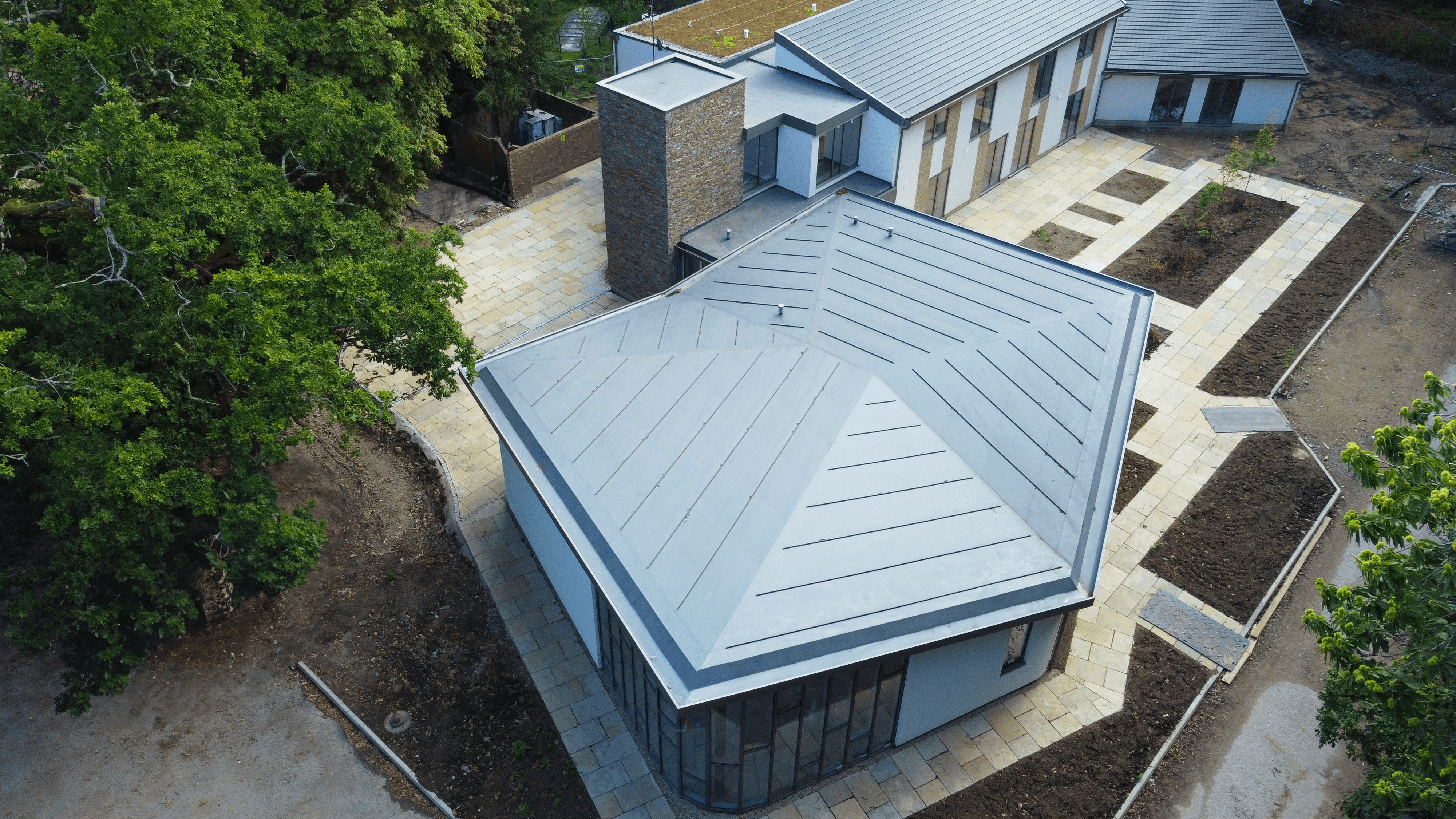 With multiple roofs, all different shapes and sizes, this project was quite a challenge. alwitra Evalon VSK was used as the weathertight solution on all rooves. This membrane was chosen because it is easy to install and is flexible, ideal for sloped roofs.
ICB also provided the fascias and soffits, all custom-made to fit every angle. ICB also provided the modular green roof system for one section, as well as the safety system for this roof.