Back
TAG Edge Trim
High quality, aesthetically impressive roof edge profiles with adjustable front height from 250mm to 1,050mm.
All TAG profiles come with a unique and patented 4F fascia mounting bracket which allows universal adjustment, whilst an aluminium fillet plate is supplied as standard to remove the need for timber fillets.
Made from roll-formed aluminium alloy, alwitra® TAG Edge Trims offer all the benefits of TA Series including ease of installation and free movement of all components, plus a greater range of available depths. All TAG profiles can be supplied in the following finishes: plain aluminium or polyester powder coated in a range of attractive colours.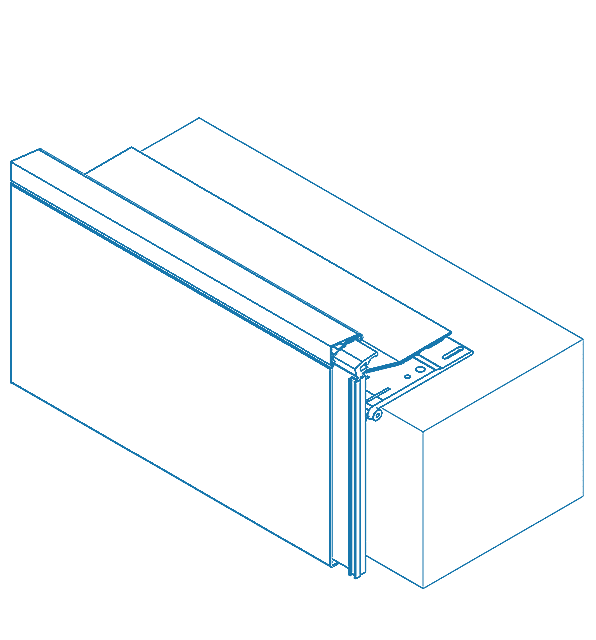 Profile Type:Fascia
Manufacturer:alwitra®
Fascia Depth:250mm
300mm
350mm
400mm
450mm
500mm
550mm
600mm
625mm
650mm
675mm
700mm
725mm
750mm
775mm
800mm
850mm
900mm
950mm
1000mm
Finishes:Mill Finish
PPC
Colour:Any colour & finish, RAL or otherwise
Metallic options
Corners
(Int or Ext):Standard
Special
End Caps:Left or Right
Multi-piece cold-rolled aluminium profile, corrosion resistant
2.5 m long top caps for easy connection of various waterproofing membranes
With infinitely height-adjustable, patented, rigid 4F brackets/joining plates with integrated seals
Up to 3.0 m long cold-rolled profiles with a front height of 250 to 625 mm
2.5 m long folded profiles with a front height of 650 to ­1,050 mm
With 2.5 m long fillet plates for in-line fastening as well as for protecting the roof waterproofing against wind uplift along the roof edge
Allows free movement of all structural parts
Prevents splitting of the waterproofing caused by thermal expansion and contraction of differing materials
Ideal for new build and refurbishment projects
TAG Edge Trims can easily be installed over existing failing roof edges
Specifically designed to work with single ply and felt membranes
Available in various profile finishes and colours
Download BIM
Can't find exactly what you're looking for? No problem.
We can fabricate Almost anything From aluminium to suit your architectural requirements.