Back
WA 1-UK
alwitra® WA 1-UK wall flashing profiles are part of the practically proven alwitra® product system.
Industrially produced and ready-to-install the WA 1-UK profile is perfect for flashing against straight or crescent-shaped upstands. As simple and beautiful as it gets and a time-saving installation.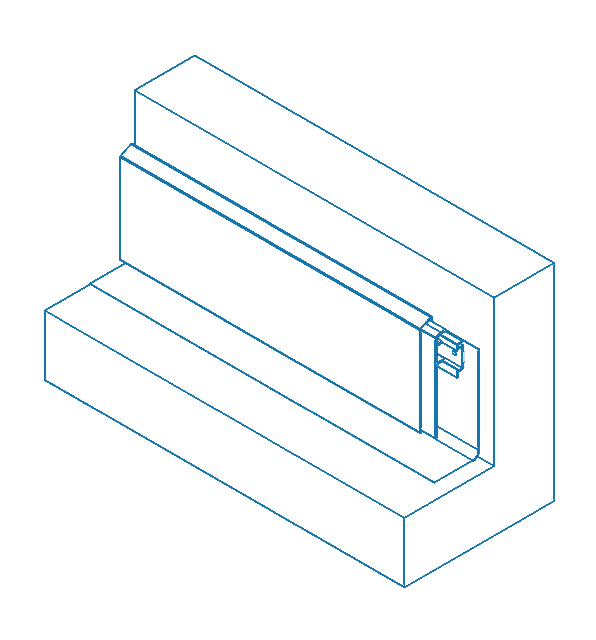 Profile Type:Wall Flashing
Manufacturer:alwitra®
Fixing:Hidden screw connection
Nominal Height:150mm
175mm
200mm
225mm
250mm
275mm
Finishes:Mill Finish
PPC
Colour:Any colour & finish, RAL or otherwise
Metallic options
Corners
(Int or Ext):Standard
Special
End Caps:Left or Right
Industrially produced ready-to-install profile series for roof waterproofing (synthetic or bitumen) with flashing against straight or curved upstands
Made of aluminium, lightweight and corrosion-resistant, recyclable, with powder coating, if required
Extruded multi-piece aluminium clamping profile
Compliant with standards and directives
With a front height of 150 to 275 mm and hidden fastening for accessible roof areas
3.00m Long clamping profile sections with joint connections
With ready-to-install external and internal corners and stop ends
For simple and time-saving installation
Creates stunning architectural minimalist detailing with unmistakable design
Practically proven tension-free flashing for roof waterproofing
Specifically designed to work with single-ply and felt membranes
Easily installed, lightweight and simple to handle
Available in all 1625 RAL colours and special effects upon request
Choose alwitra® select colours that are highly weatherproof, resistant to UV and chemical damage, impact, scratches and abrasion
Made from easily recyclable high-quality aluminium
Can't find exactly what you're looking for? No problem.
We can fabricate Almost anything From aluminium to suit your architectural requirements.