Back
A Window In Time - Entopia Building, Cambridge University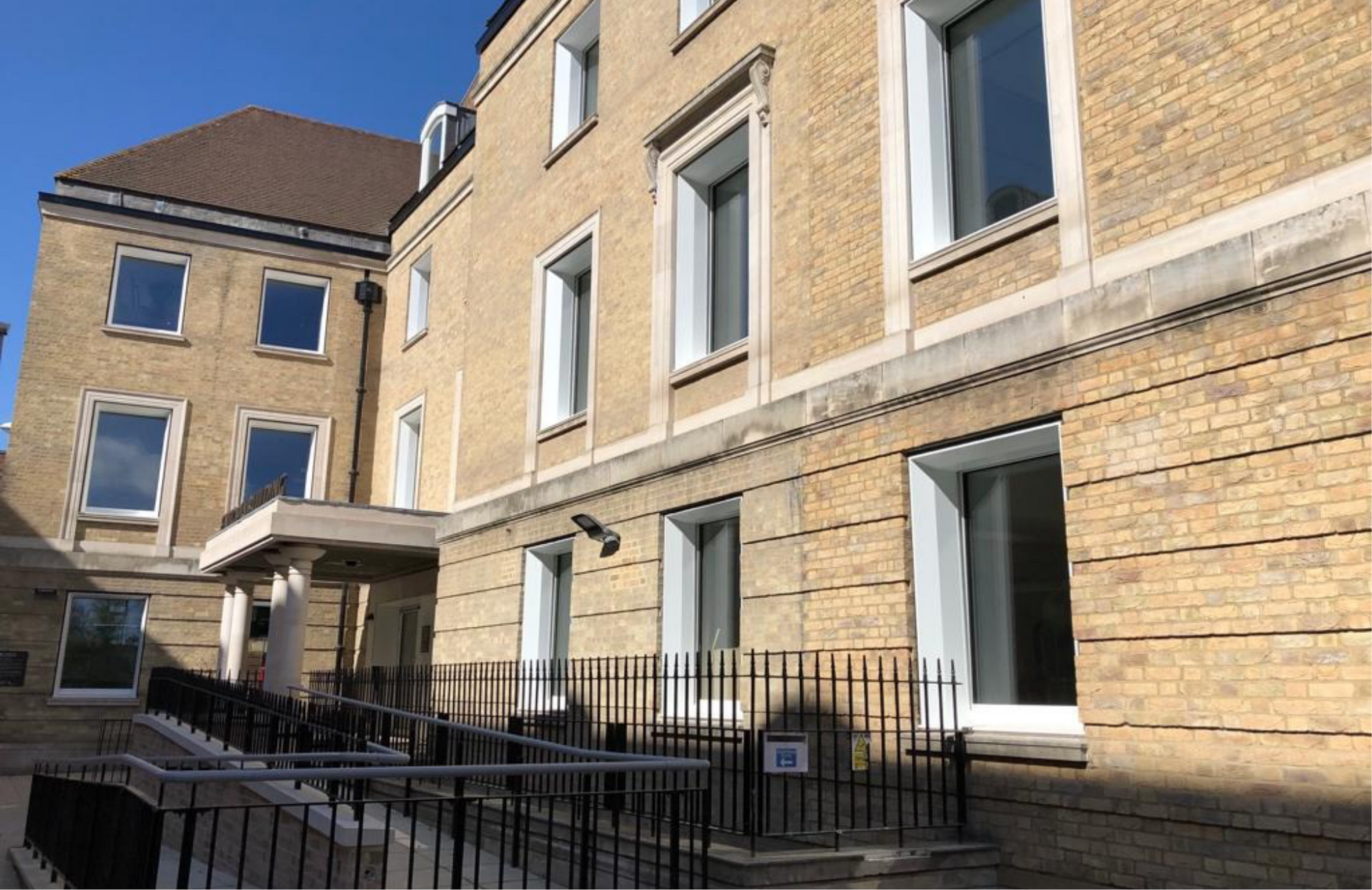 The construction industry has a reputation as a sector with one of the most environmental burdens, but by retrofitting existing buildings, we can help to ease this negative characteristic, reducing the dependency on constructing new buildings whilst also providing improved energy efficiency, shrinking waste and prolonging the building life expectancy.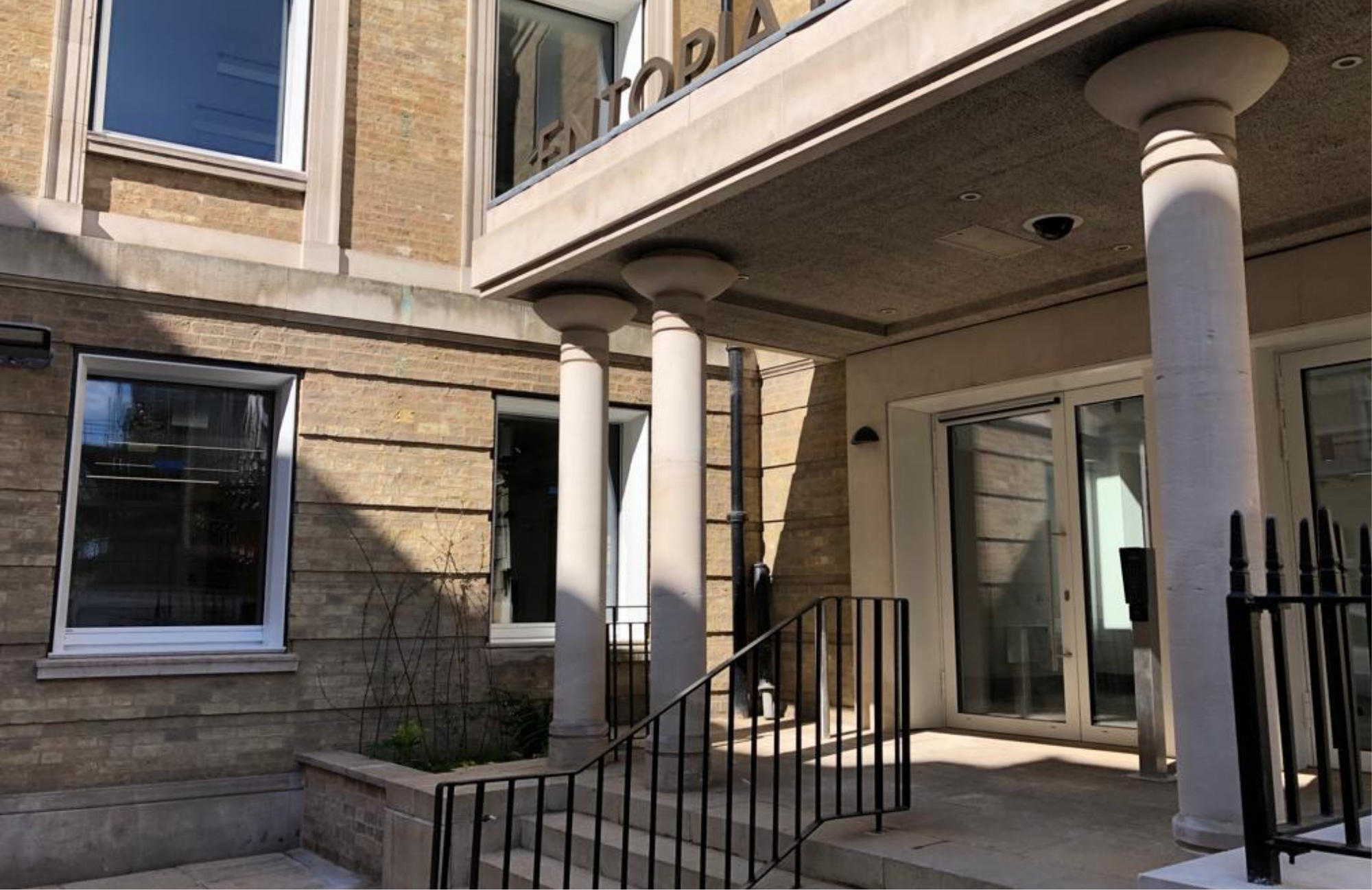 What was once a 1930s telephone exchange building in the heart of Cambridge saw a £12.8m transformation into The Entopia Building, part of Cambridge University, demonstrating a world-leading example of an ultra-sustainable retrofit and gaining BREEAM (Outstanding) status along with achieving the 'EnerPHit' Passivhauss standard.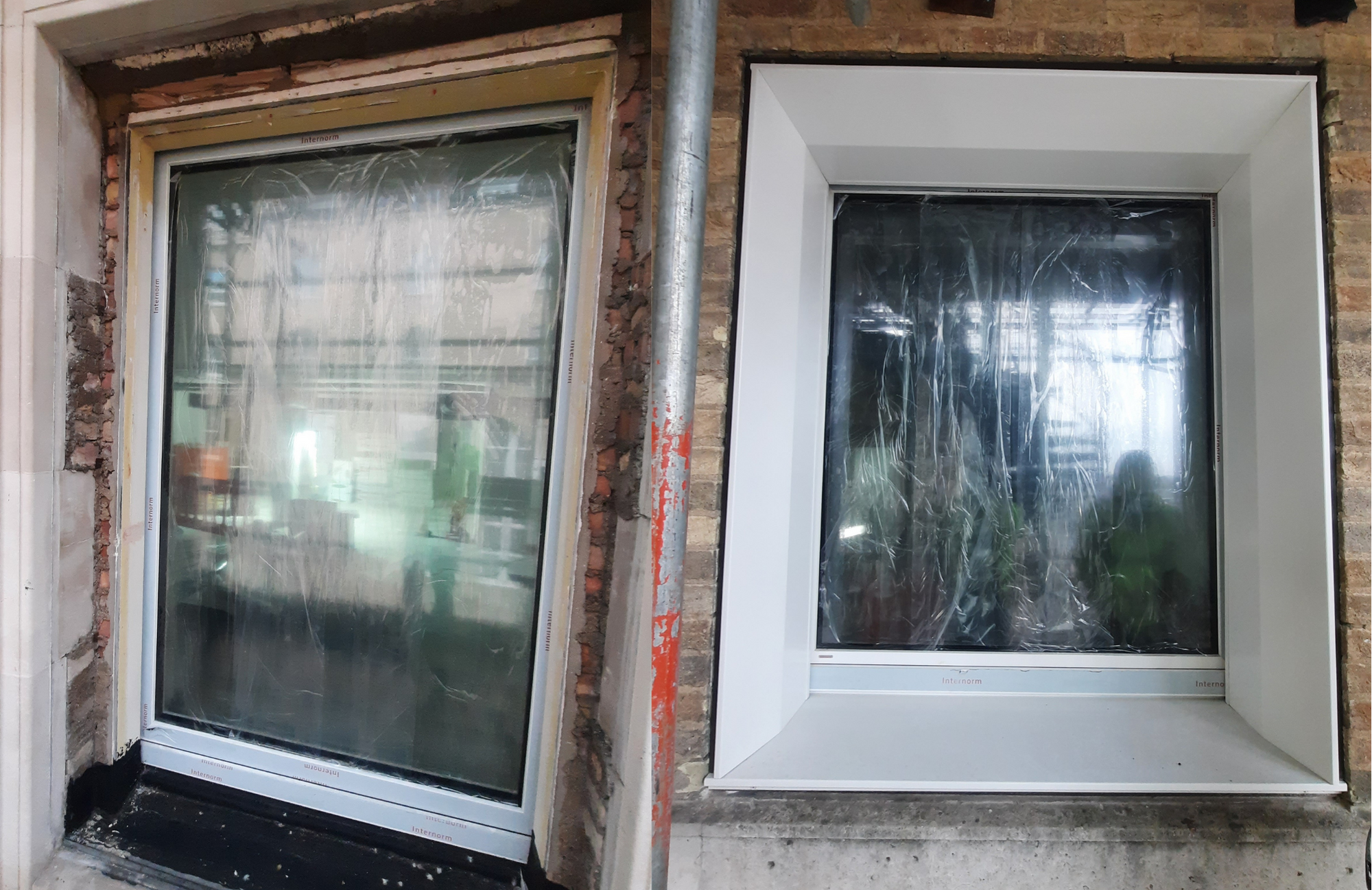 Working with the concept architects at Architype and The Harlestone Group, we were drafted in to create a bespoke design for the listed building. The client required an aesthetically pleasing way to dress all of the existing windows and doors whilst contributing to the ambitious embodied carbon target of 300kg/CO2/m² over the building's assumed 100-year life.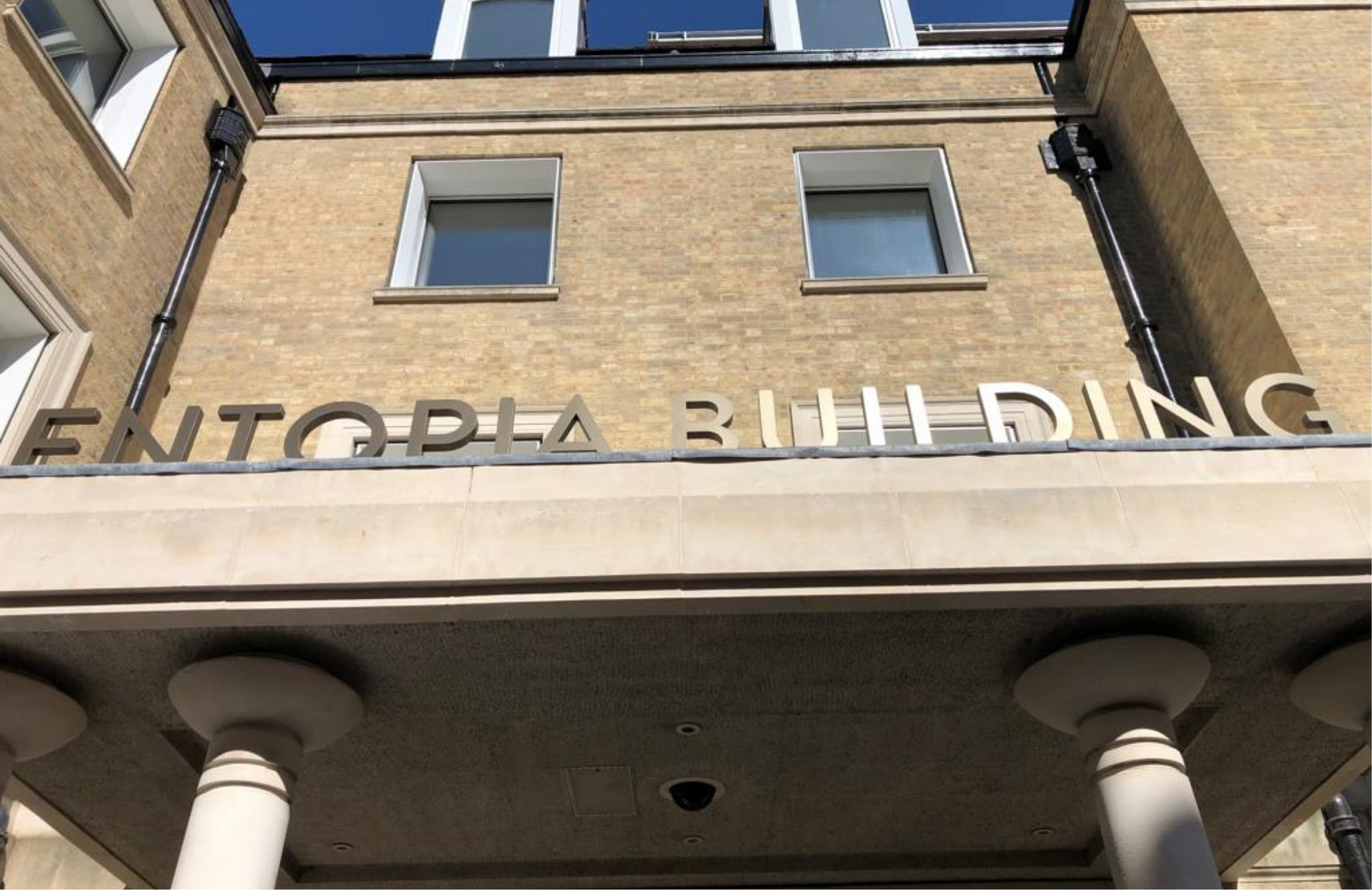 However, the project threw a curveball, with planners wanting to retain the existing Georgian-style windows, despite 40% of the natural light being interrupted by the glazing bars and frames.
A new design was proposed, suggesting replacing the windows with large, recessed tilt-turn ones, improving daylighting factors by an impressive 70-80% and hugely improving thermal efficiency! This couldn't be argued with and the design was given approval.
The design was finalised, and after a full survey of the building, we began production of over one hundred door and window reveals and cills at our 25,000 sqft manufacturing facility in Poole, Dorset.
Aluminium was, of course, the obvious fabric of choice due to its infinite product life-cycle, sustainable properties and physical light weight.
After cutting, folding and welding, every single reveal and cill went through our rigorous quality process of degreasing, rinsing, acid etching, second rinsing, priming, third rinsing and drying off, guaranteeing the ideal surface for colour longevity.
The main profiles were then powder coated to marine specification in RAL 9016, an off-white hue in keeping with the style of the historic building. The windows were further enhanced by additional trims in RAL 7022, a dark grey, recessed back from the reveals to create a shadow gap effect, really making the windows 'pop'.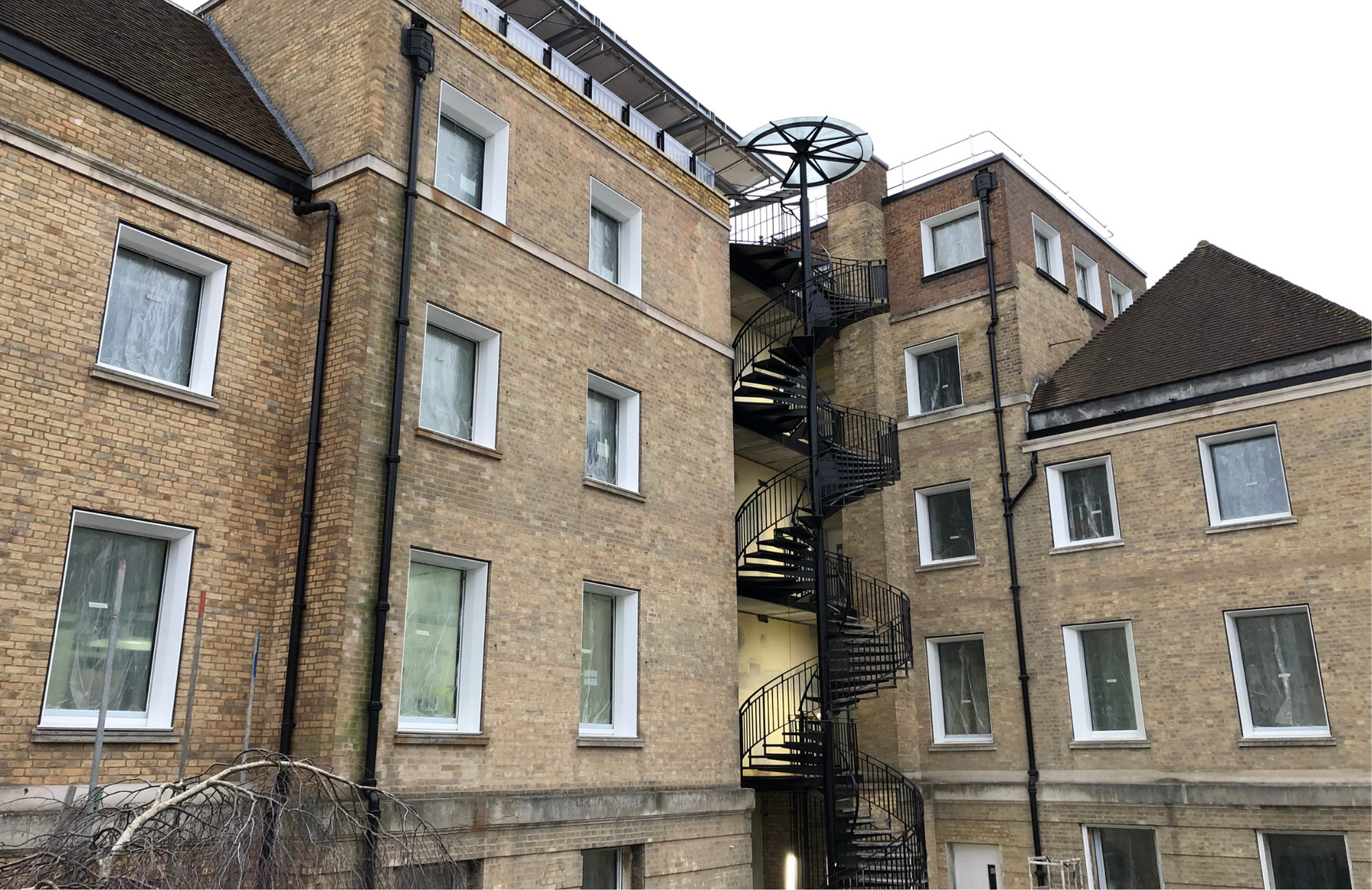 Once production was complete, all of the elements were securely packaged and delivered to site where they were installed by our client, The Harlestone Group. The installed windows completely transformed the aesthetics of the Entopia Building, providing a fresh juxtaposition between the traditional Georgian architecture and modern windows whilst helping to achieve ambitious sustainability goals and energy targets.
The completed building was given the Royal seal of approval, being officially opened on 31st March 2022 by HRH The Prince of Wales, Prince Charles.