Back
Quality Powder Coating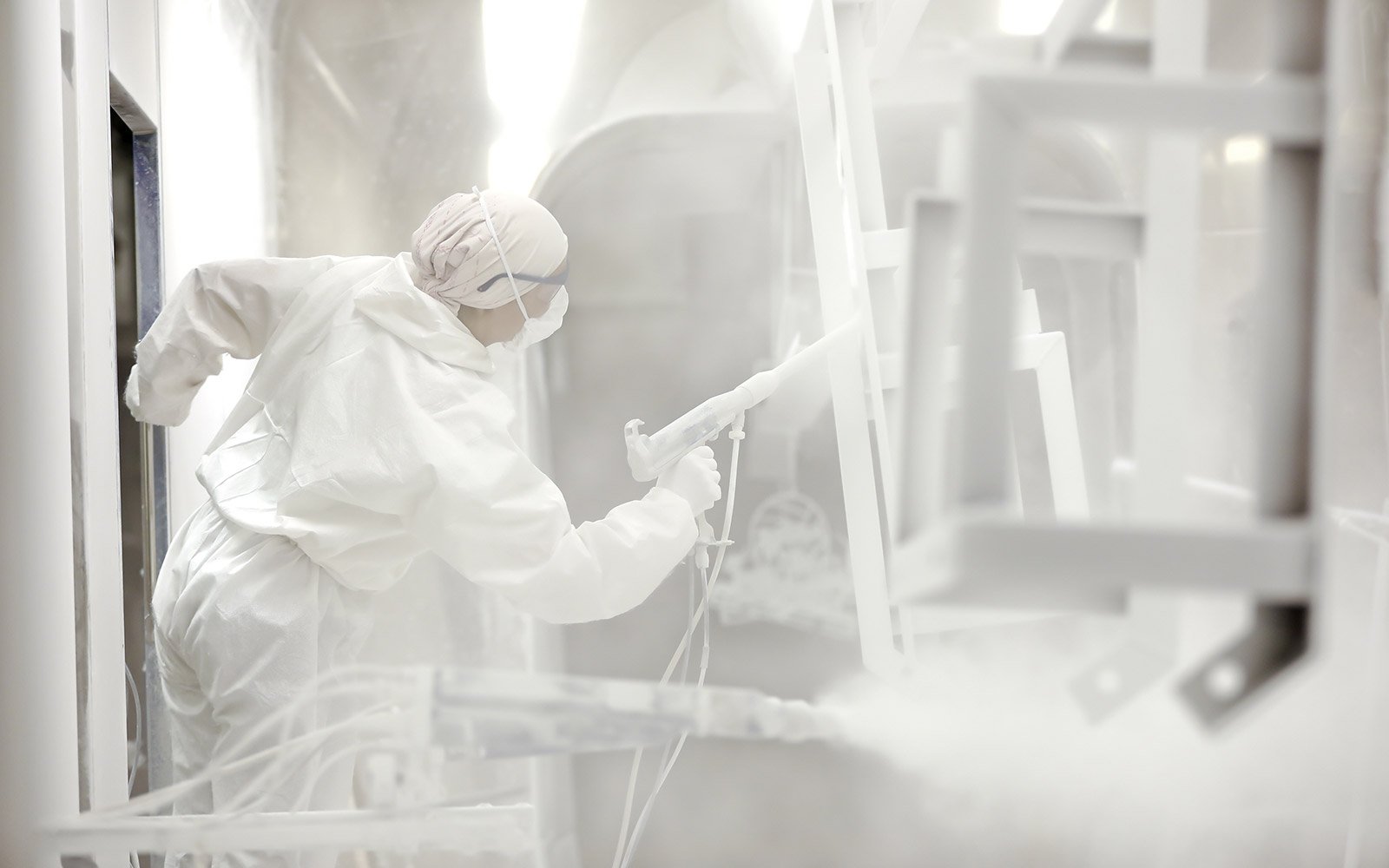 Offering both production and coating/finishing of aluminium profiles from a single source allows us to ensure higher quality outcomes than our competitors.
Not only do we control each step of the production in line with our ISO accreditation but there is reduced handling and no transport of items between processes.
Benefits of powder coating
Powder coating is a coating that is applied as a free-flowing, dry powder. Unlike conventional liquid paint which is delivered via an evaporating solvent, powder coating is typically applied electrostatically and then cured under heat.
The powder may be a thermoplastic or a thermoset polymer. It is usually used to create a hard finish that is tougher than conventional paint.
7 Steps To Quality
Coated metals are subjected to a rigorous multi-stage, pre-treatment process to guarantee powder adhesion and durability. This includes:
1. Degreasing
To begin with, a cleaning agent is applied directly to the surface by spraying, brushing, blasting or wiping. This process removes oil, grease, dirt, loose particles, and any other contaminants that may exist on the surface of the material.
2. Rinsing
3. Acid Etching
4. Rinsing
5. Priming With Surtec 650
6. Rinsing
7. Drying Off