Back
Seriously Bespoke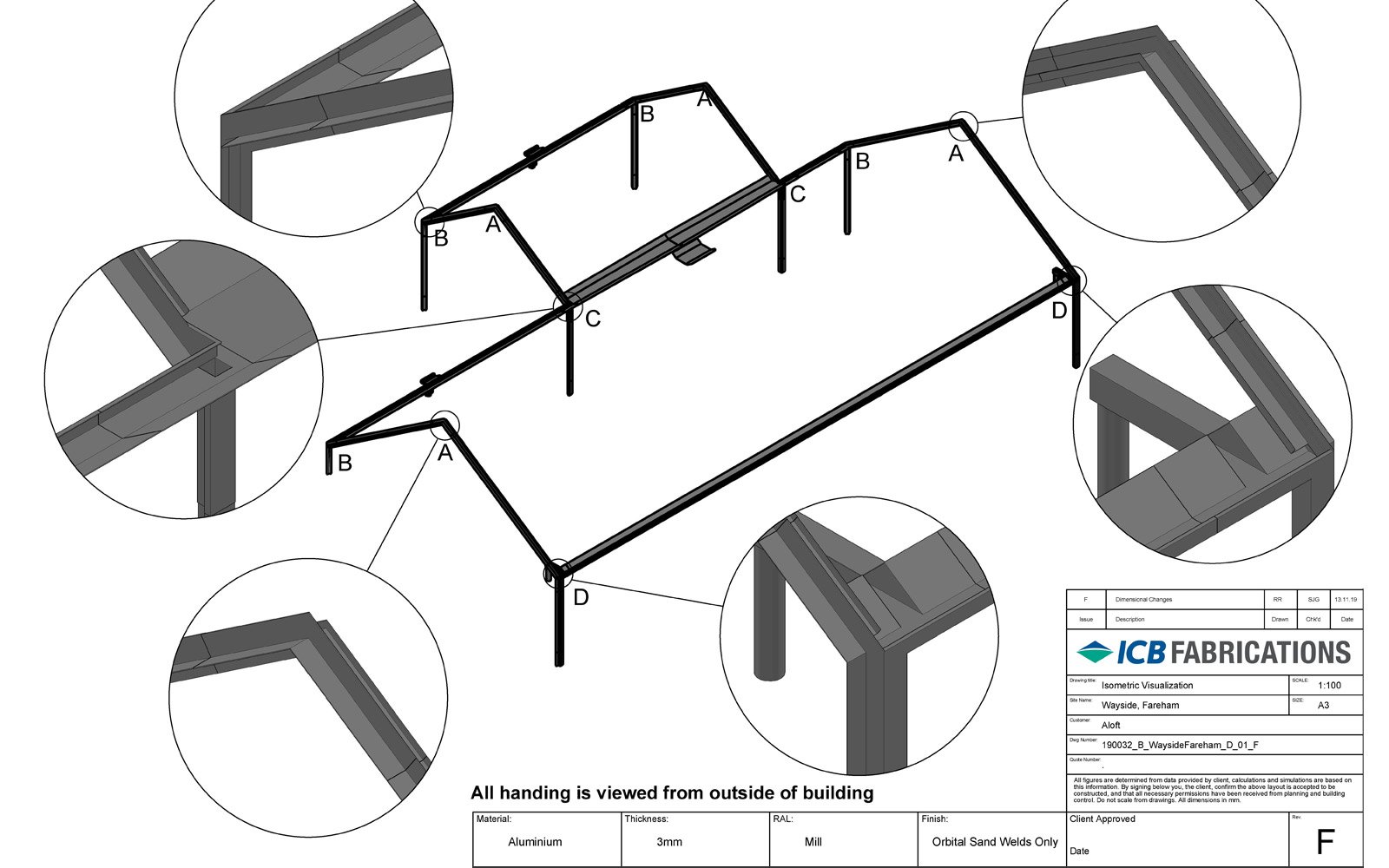 What really goes in to the design and manufacture of our custom aluminium fabrications?
Our long-standing working relationship with a local contractor, Aloft Ltd, led us to this interesting project. The refurbishment, the brainchild of the homeowner client, sought to upgrade a large existing family home, giving it a modern and unique aesthetic. We were tasked with turning this vision into a reality.
The process started with a simple sketch and outline designs, followed by isometric visualisations and calculations built in AutoCAD which ensured all aspects were perfectly accurate, from the basic dimensions through to the strength of joint connections and drainage performance.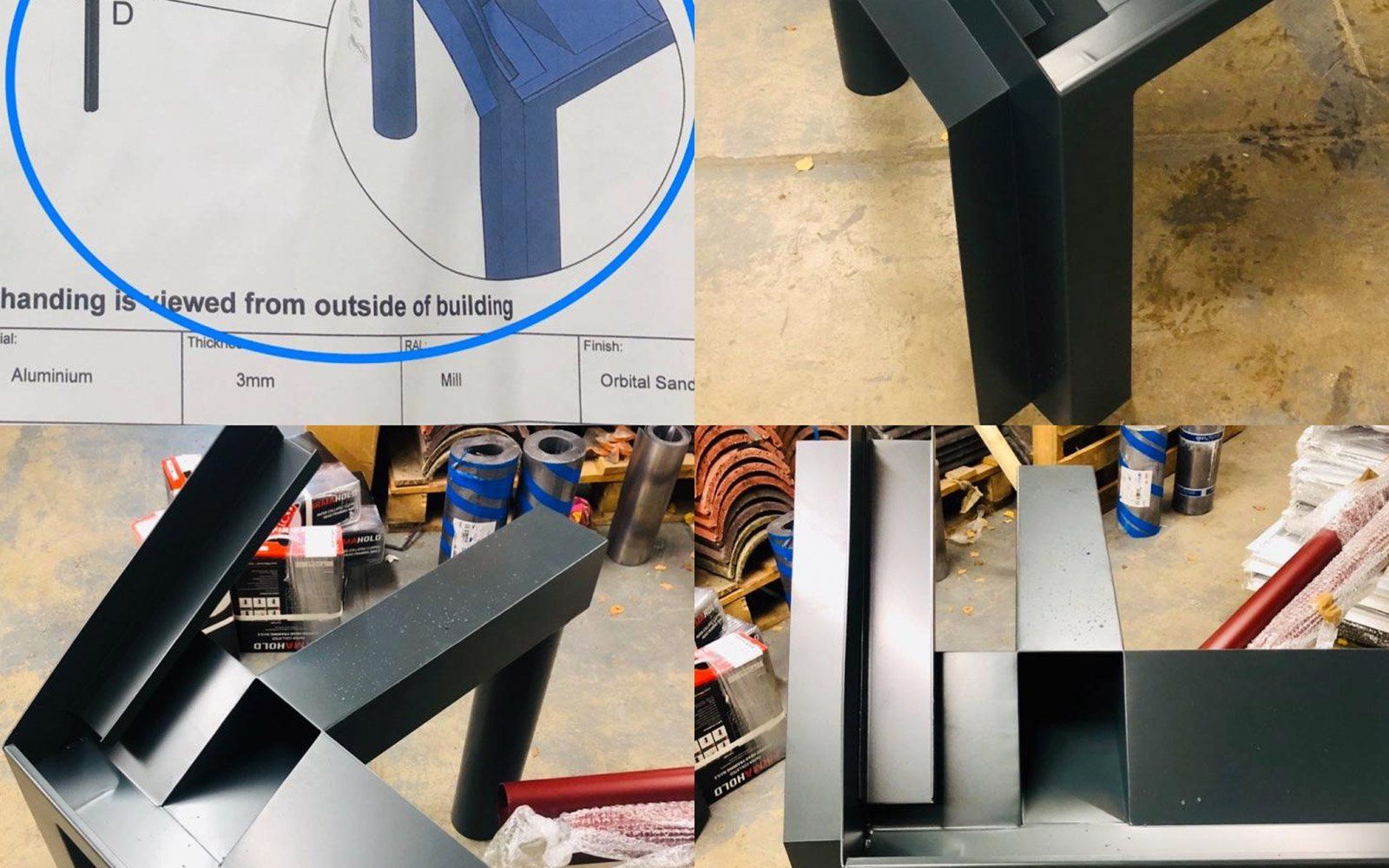 In essence, the project features a frame surrounding the existing building. The outermost bespoke corner profiles feature clever hidden outlets to allow for appropriate drainage without any unsightly external details.
An aluminium valley gutter which housed further outlets has been created to amalgamate the front and rear roofs, offering additional protection from standing water.
The project is still ongoing with custom window reveals and cills to be added in a matching RAL colour to bring all of the property elements together.