Back
Sandbanks Peninsula Transformation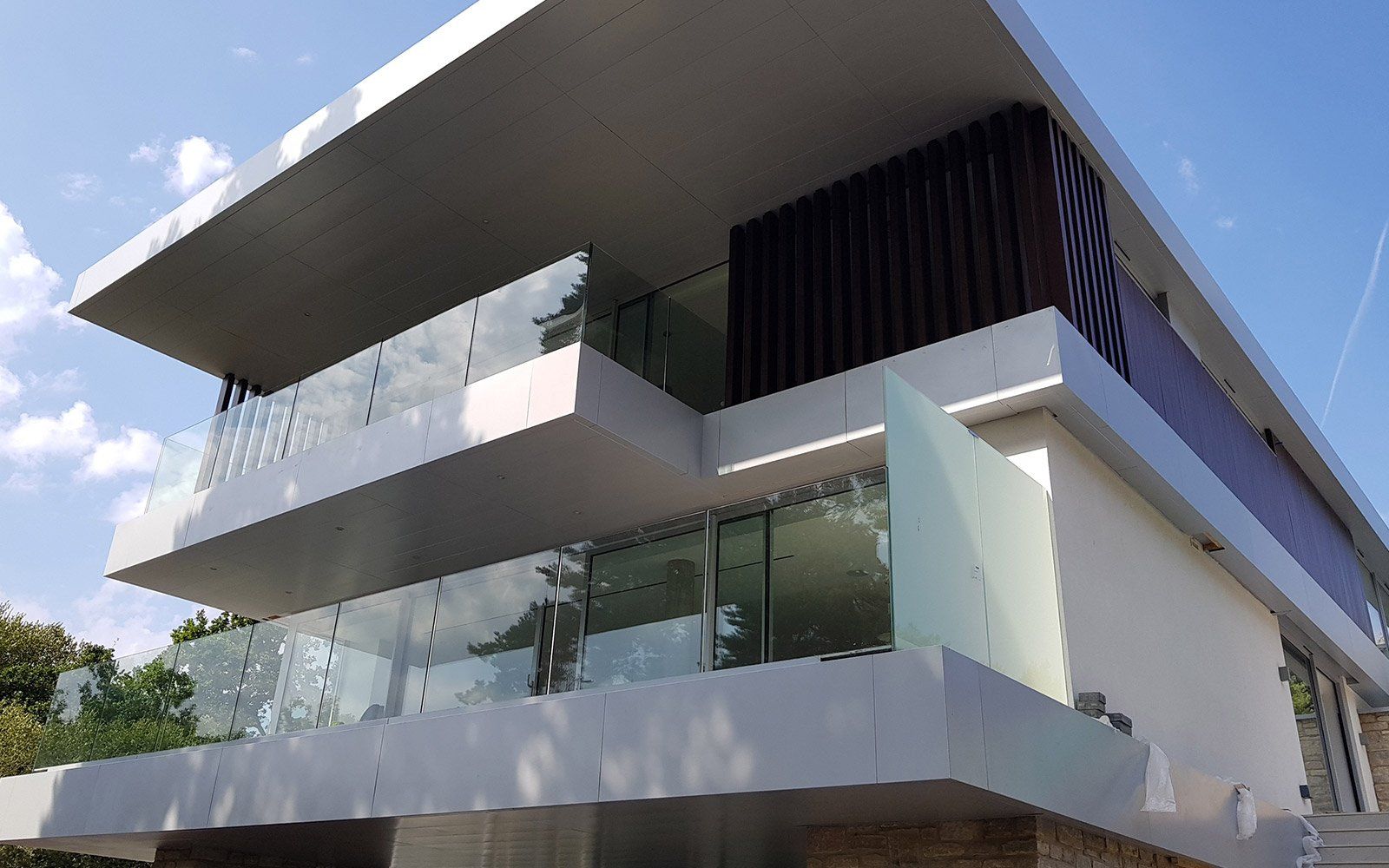 As architectural aluminium fabrication specialists, we're proud to have been involved with the outstanding transformation of a £4 million 1980's mansion into 3 luxury homes worth £16 million on the Sandbanks peninsula in Poole, an area revealed as the most expensive piece of coastal real estate in the world!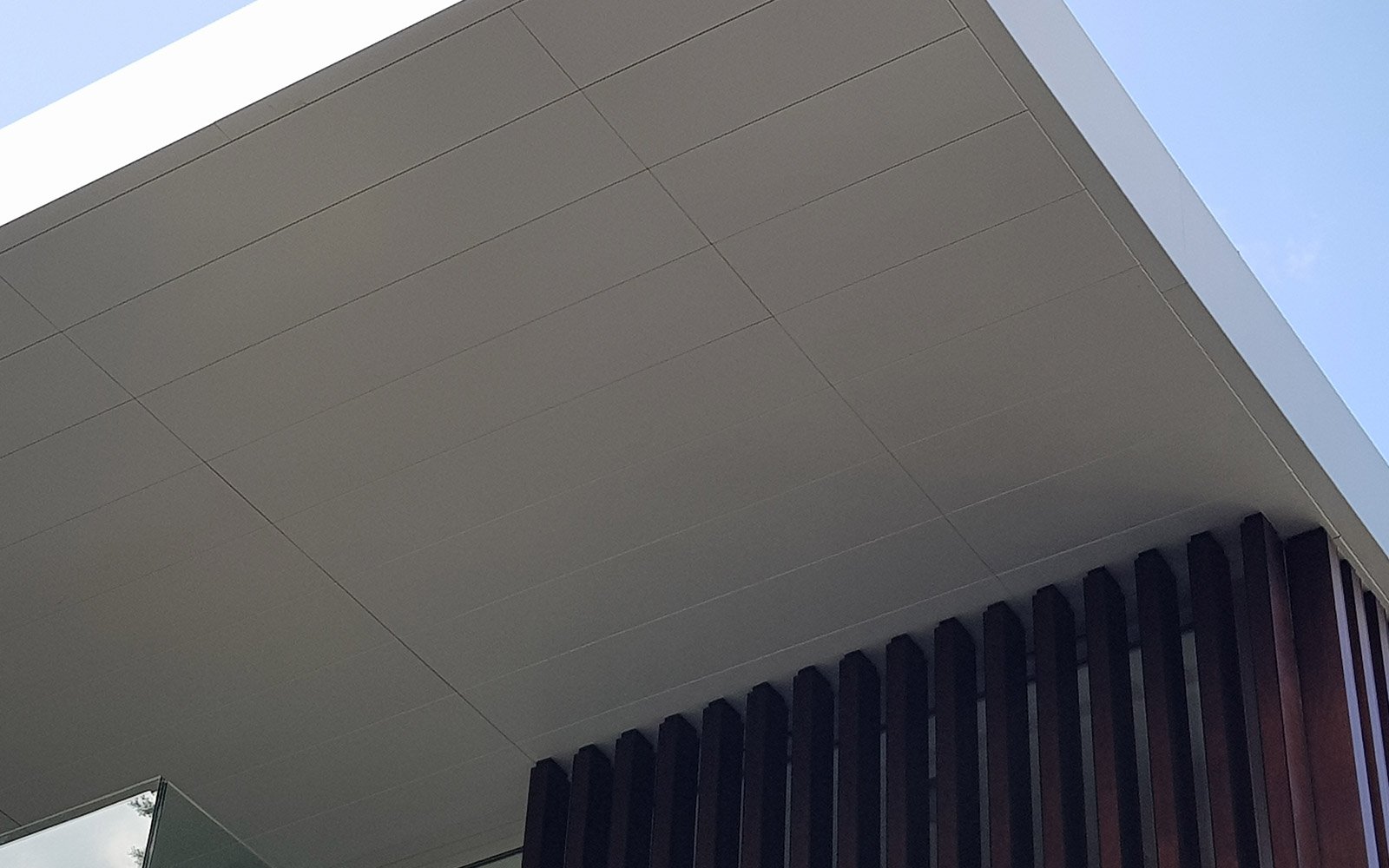 With a development of such high accolade, fantastic potential and contemporary architecture, came the need for only the best waterproofing and bespoke aluminium fabrications, offering a clean, high end and unique finish.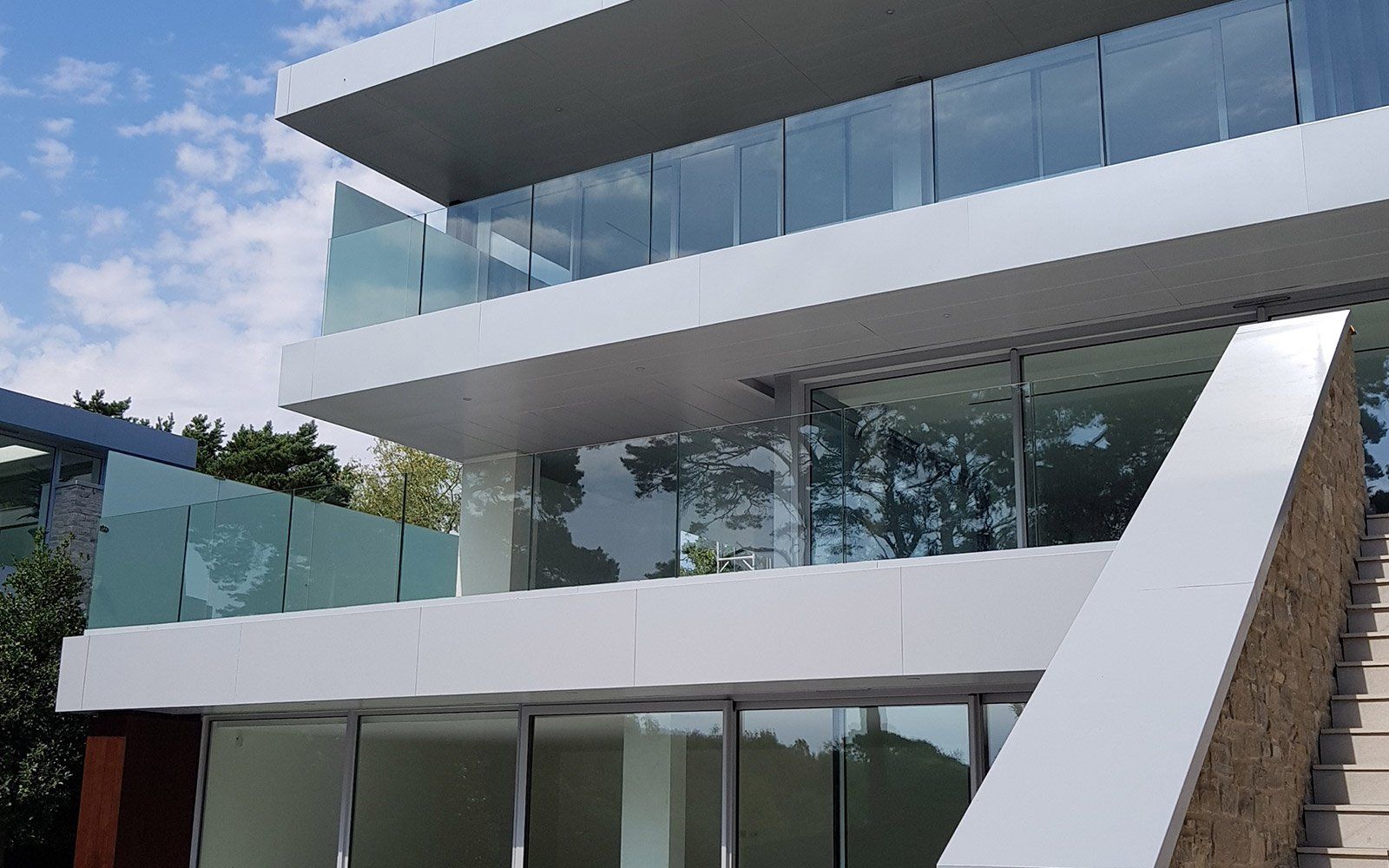 The project was designed by David James Architects with a view to integrate the interior and exterior spaces; we were then called in to transform the breath-taking architectural designs into reality, working in conjunction with our Approved Contractor, Aloft Ltd who ensured the highest installation standards were met.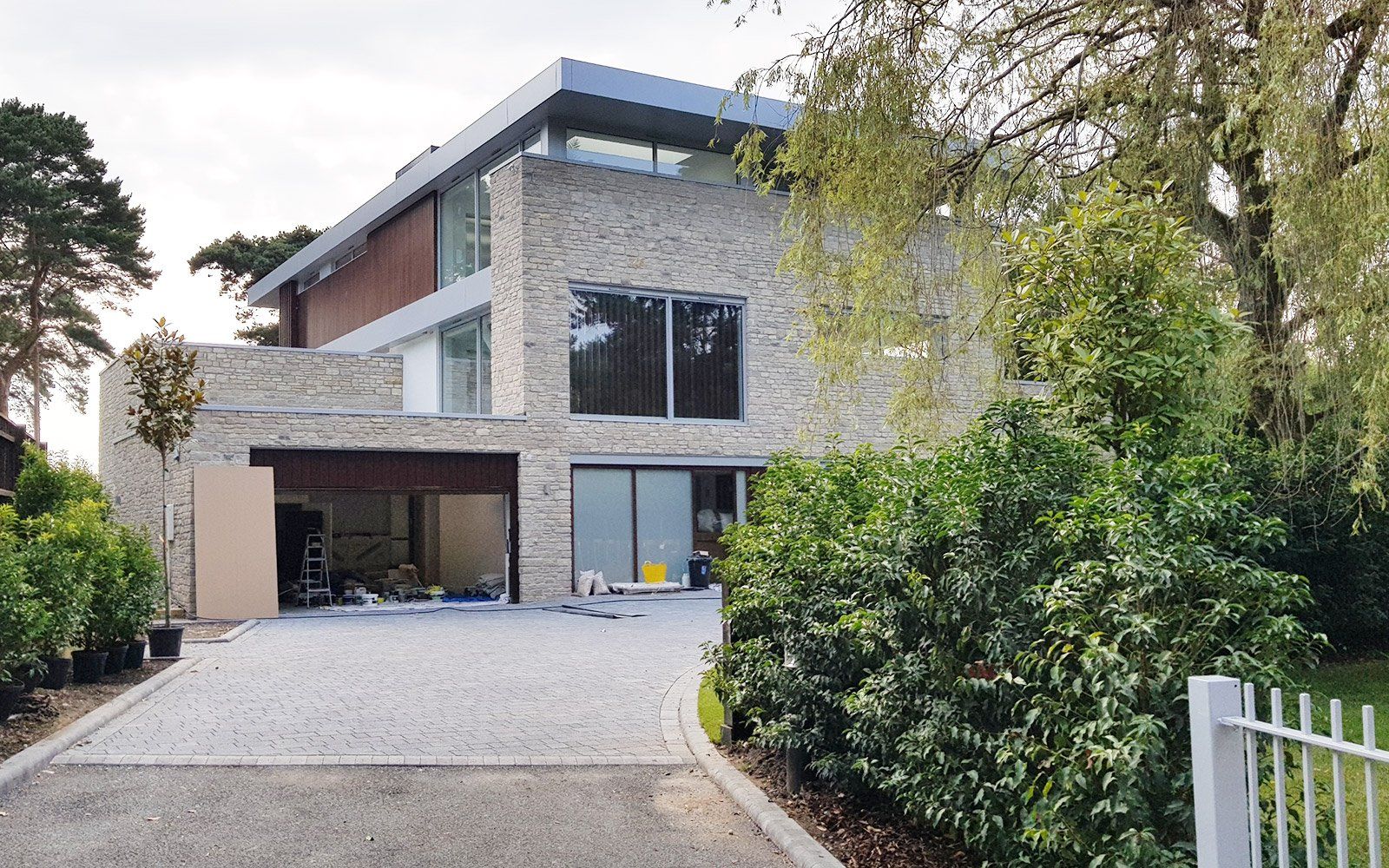 Aluminium was the metal of choice due to its light, flexible but sturdy nature, allowing endless bends and folds in order to naturally follow the lines of the 3 buildings. Metallic colours have recently become more and more popular for architectural uses; in this instance, the profiles, fascias, soffits and cappings were all powder coated by ICB in RAL 9006 (white aluminium) with a matt finish; a colour which could be described as a light, powdery grey to further maintain the natural, urban feel of the property and its surroundings.
The Luscombe development had the added benefit of being waterproofed using the alwitra Evalon VSK single ply membrane from ICB Waterproofing, installed by Aloft Roofing Ltd. The waterproofing system is fully compatible with the ICB Fabrications profile range, allowing for an even more seamless finish, hiding any unsightly joints and seams.