Back
Metal Stringers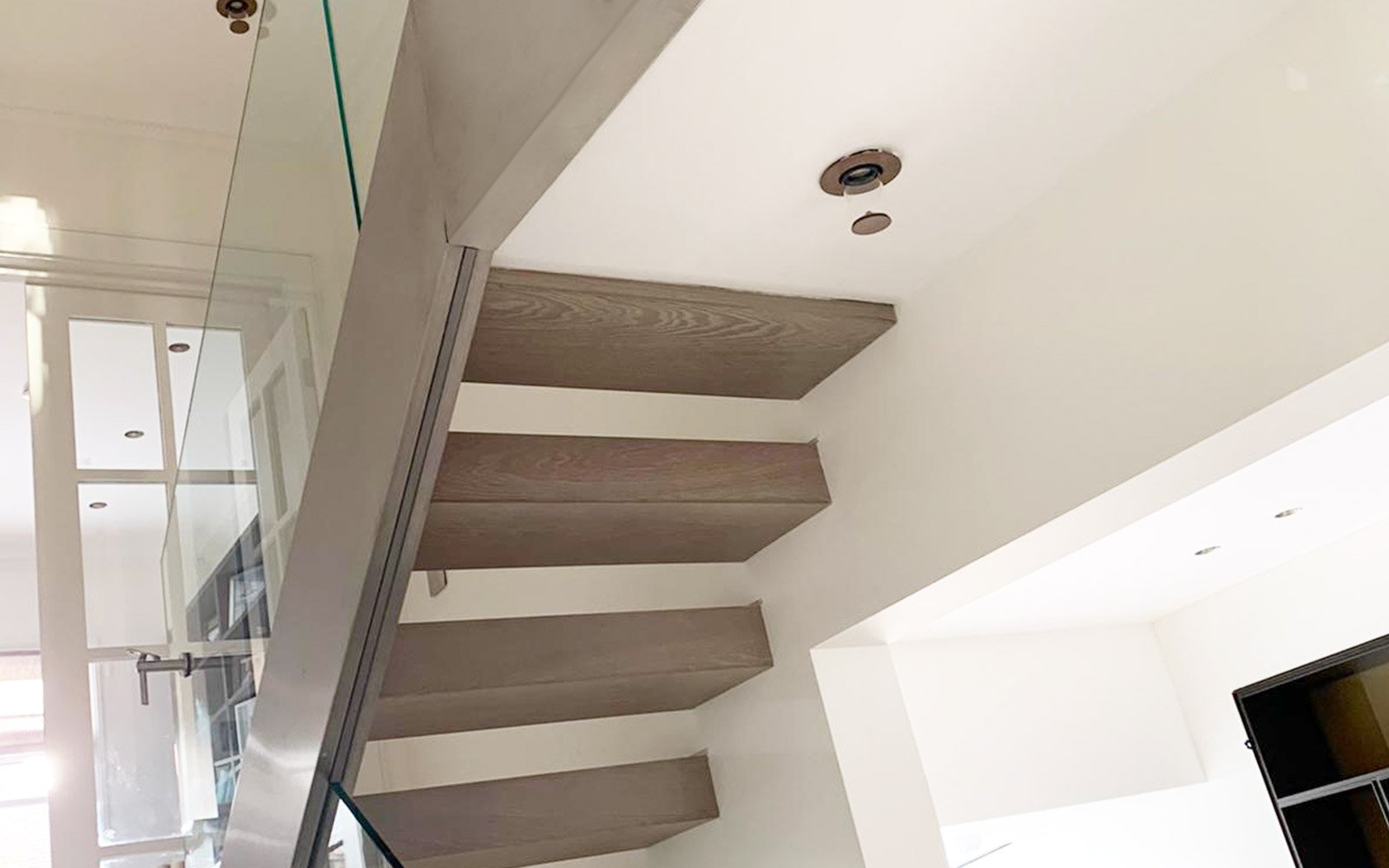 Metal stringers offer a modern interior design solution for a contemporary look. We recently had the opportunity to showcase our work with architectural interiors on this trendy staircase project.
The glass balustrades were fixed with unsightly metal bolts, requiring a solution to mask these elements whilst nurturing the spatial composition by continuing the linear concept, light architecture and organic feel.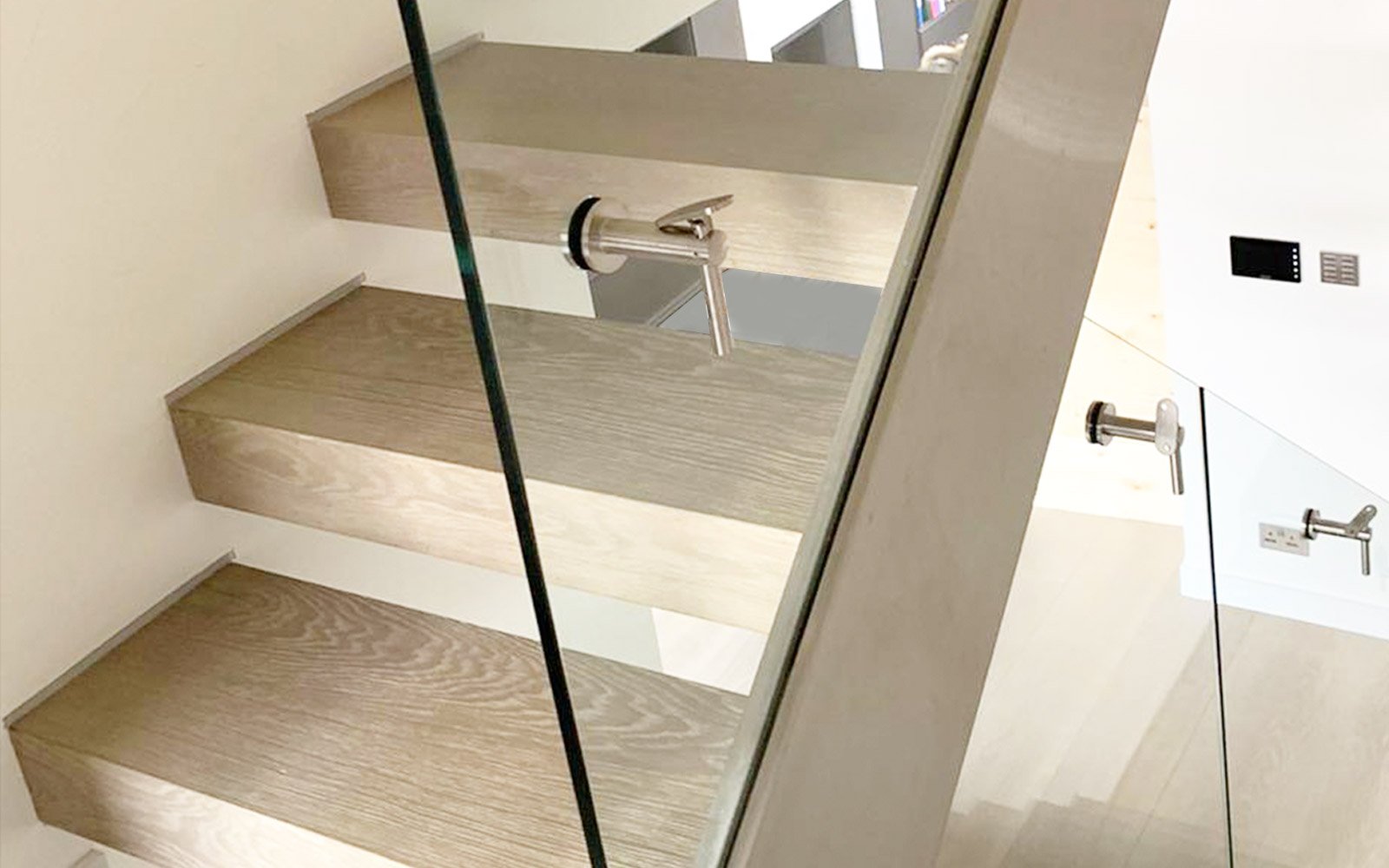 Although stringers can be manufactured in aluminium, ready for powder coating in colours to match any design space, the client chose more of a subtle effect with the muted lustre of brushed 316 grade stainless steel, lightly mirroring its neutral surroundings.
Our expert fabricators crafted the stringers to encase the glazed balustrades for a hard-wearing and aesthetically pleasing finish.