Back
ICB Fabrications goes into detail at new-build project on the Isle of Wight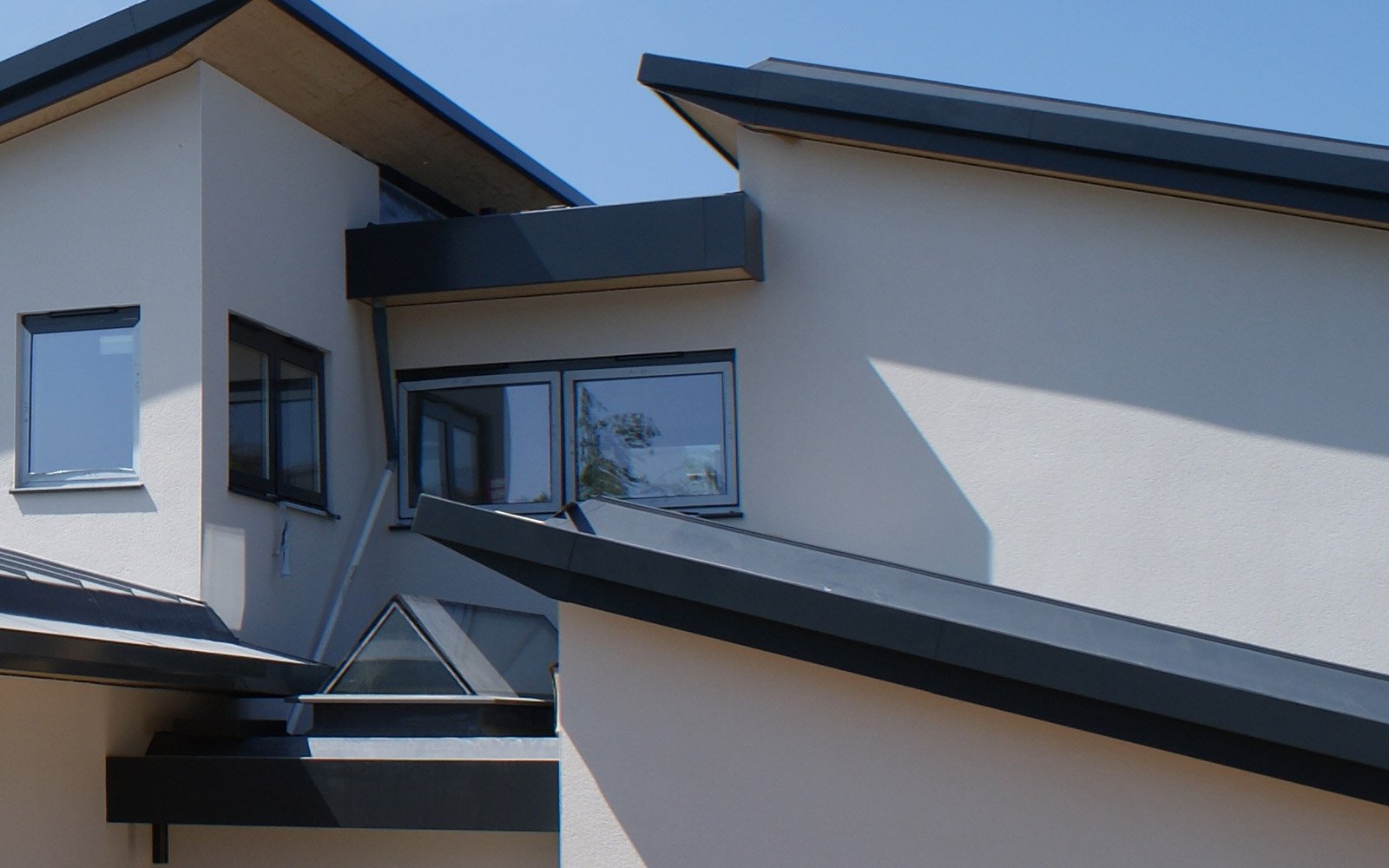 When construction of a stunning new-build home on the Isle of Wight was delayed due to build inaccuracies, we worked closely with roofing contractor John Nicholson to ensure all its prefabricated fascias, soffits and gutters were still delivered to the highest quality standards.
Designed by architects Rainey Petrie, the new-build project featured a series of flat roofs of various pitches, raking soffits and stepped verges which made for a complex roofing installation. Appointed to complete the application, John Nicholson turned to us for our product range, technical expertise and prefabrication capabilities.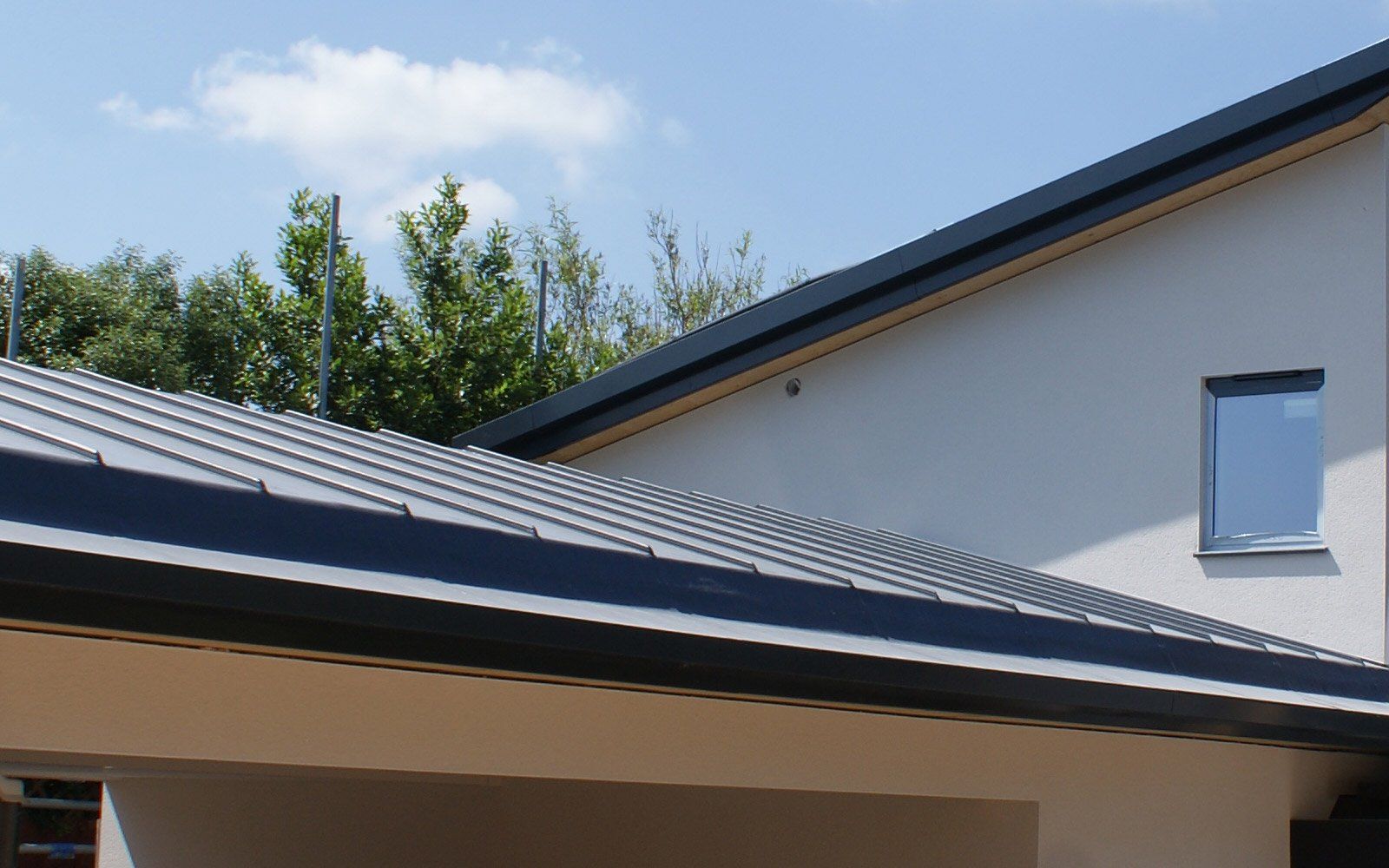 Whilst working on-site John Nicholson discovered the structure had been built and handed over with different dimensions to the original drawings. As a result, the roofing contractor had to work closely with us to ensure the pre-fabricated aluminium fascia, soffits and gutters were designed and manufactured to meet the updated measurements.
'We have worked with ICB Fabrications on various projects and have always been impressed with their high standards of work,' said John Nicholson, Managing Director of John Nicholson Ltd.
'We had to collaborate extremely closely on this project to ensure all the roofing elements met the demands of the client and architect – whilst continuously adapting to incorporate several revisions of the original drawings.'
To finish the project, John Nicholson also completed the application of approximately 150m2 of alwitra's Evalon® V membrane across the site's variety of pitched and flat roofs.
Evalon® V delivers exceptional waterproofing qualities and can be fully adhered using a range of special adhesives as well as mechanically fixed, loose laid and ballasted. Alternatively it is available in a specially developed self-adhesive backing – ideal for flame / heat free environments.
With our comprehensive and bespoke fabrications, as well as the application of the high performance Evalon® V membrane, we helped the project to achieve its aims of a top quality aesthetic finish and provide a home fit for the 21st century and beyond.