Back
ICB Fits the Bill at Isle of Wight Hospital Refurb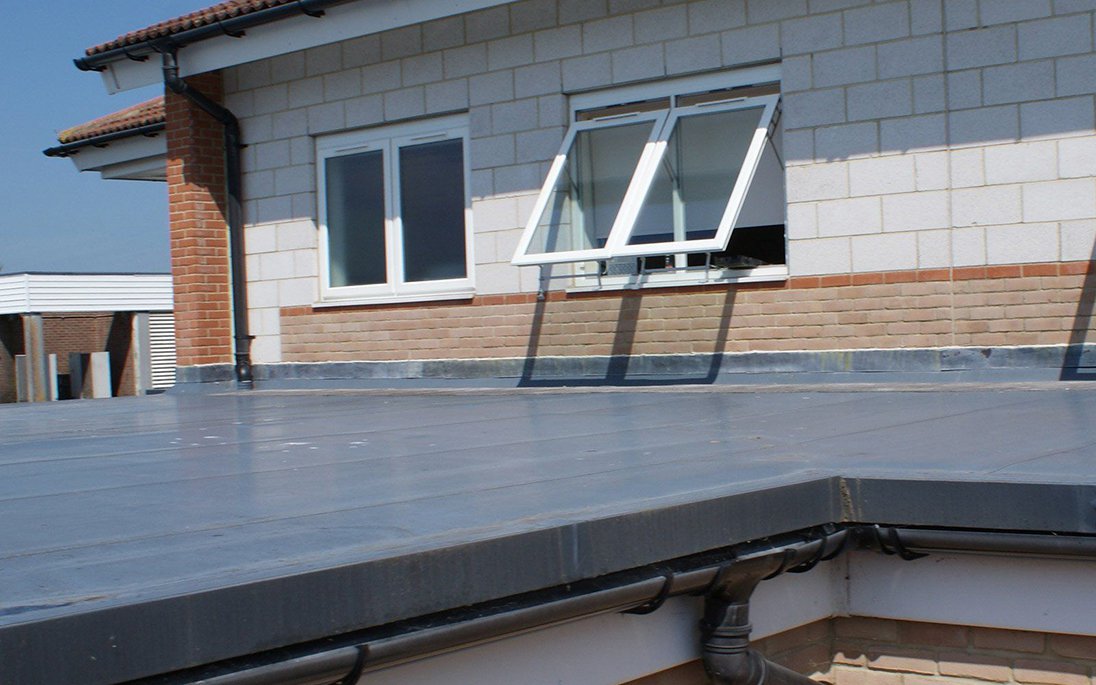 Our comprehensive product range and manufacturing capabilities are two real benefits to clients like John Nicholson. In this particular project we supplied our Evalon® V waterproofing membrane and bespoke aluminium access platforms for the roofing refurbishment of St Mary's Hospital on the Isle of Wight.
As the island's only NHS hospital, St Mary's admits more than 20,000 patients every year. So when two of the hospital's corridor roofs showed signs of ageing, specialist roofing contractor John Nicholson was appointed to complete vital repairs to maintain the highest standards of health and safety.
By electronically testing the first roof John Nicholson discovered that the existing alwitra® membrane laid some 20 years ago required only patch repairs – which would not have been possible with other membranes. For the second roof, the surface was entirely replaced with a new layer of insulation and the Evalon® V membrane.
Evalon® V delivers exceptional waterproofing qualities and can be fully adhered using a range of special adhesives as well as mechanically fixed, loose laid and ballasted. Alternatively it is available in a specially developed self-adhesive backing – ideal for flame / heat free environments.
In total, 200 square metres of Evalon® V was installed across the two corridors. To complete the new aesthetic, John Nicholson installed ten platform stepovers with integrated handrails – designed and manufactured by us at our Dorset head office.
Our facility can produce designs and technical drawings, create metal fabrications and arrange installation. We can also complete any project with a high quality powder coating with the widest range of RAL colours and colour matching available with a choice of metallic or textured finish.
With the facility's two corridors now brought back to their best, in both aesthetic and performance terms, the Evalon® V single ply membrane has played a crucial role in ensuring staff, visitors and patients at St Mary's Hospital are given weathertight protection for many more years to come.