Back
COVID-19 UPDATE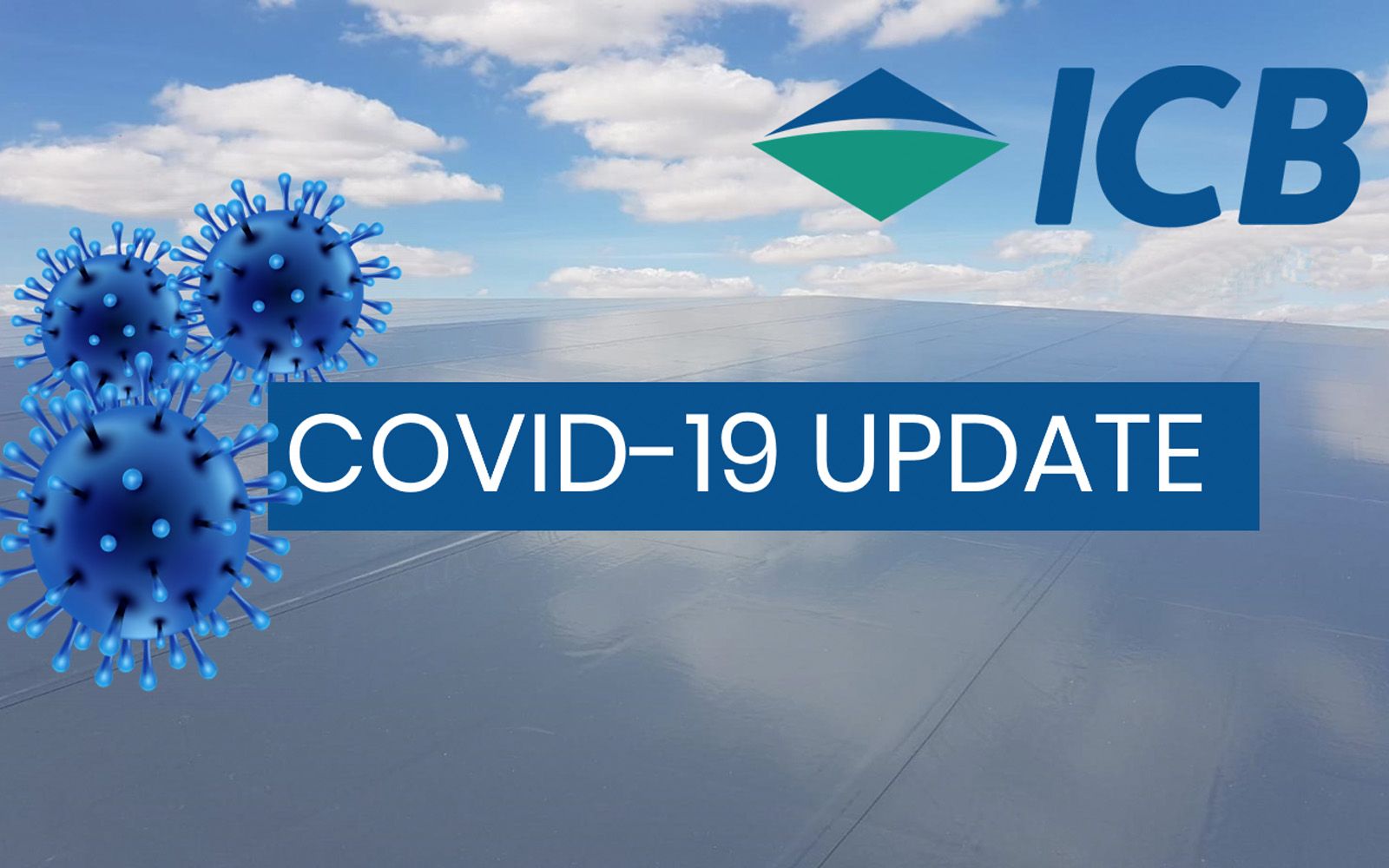 COVID-19 UPDATE
In line with government guidelines and the current climate of uncertainty, we are ensuring all appropriate measures are in place to prioritise the health of our employees, customers and suppliers.
If it is safe for our customers to work, The ICB Group is determined not to add to their difficulties during this crisis.
So we are continuing to provide the services and products they need.
Full range of stock available with products being delivered daily as usual.
Site inspections being handled, if not as normal then asap, with the option of self-certification being available in certain conditions.
Full Technical back-up & specification service still available.
Customer orders still being manufactured with no adjustment to normal lead times.
Full Technical & Sales assistance remains available.
Where sites are open and safe working is available we are continuing to install:
Green Roofs
Solar PV
Fall Arrest Systems & Guardrails
Bespoke Fabrications
Rooflights
We are also continuing to provide the full range of services including site surveys, leak testing and roof condition reports