Back
Aluminium Vs Steel - 6 Considerations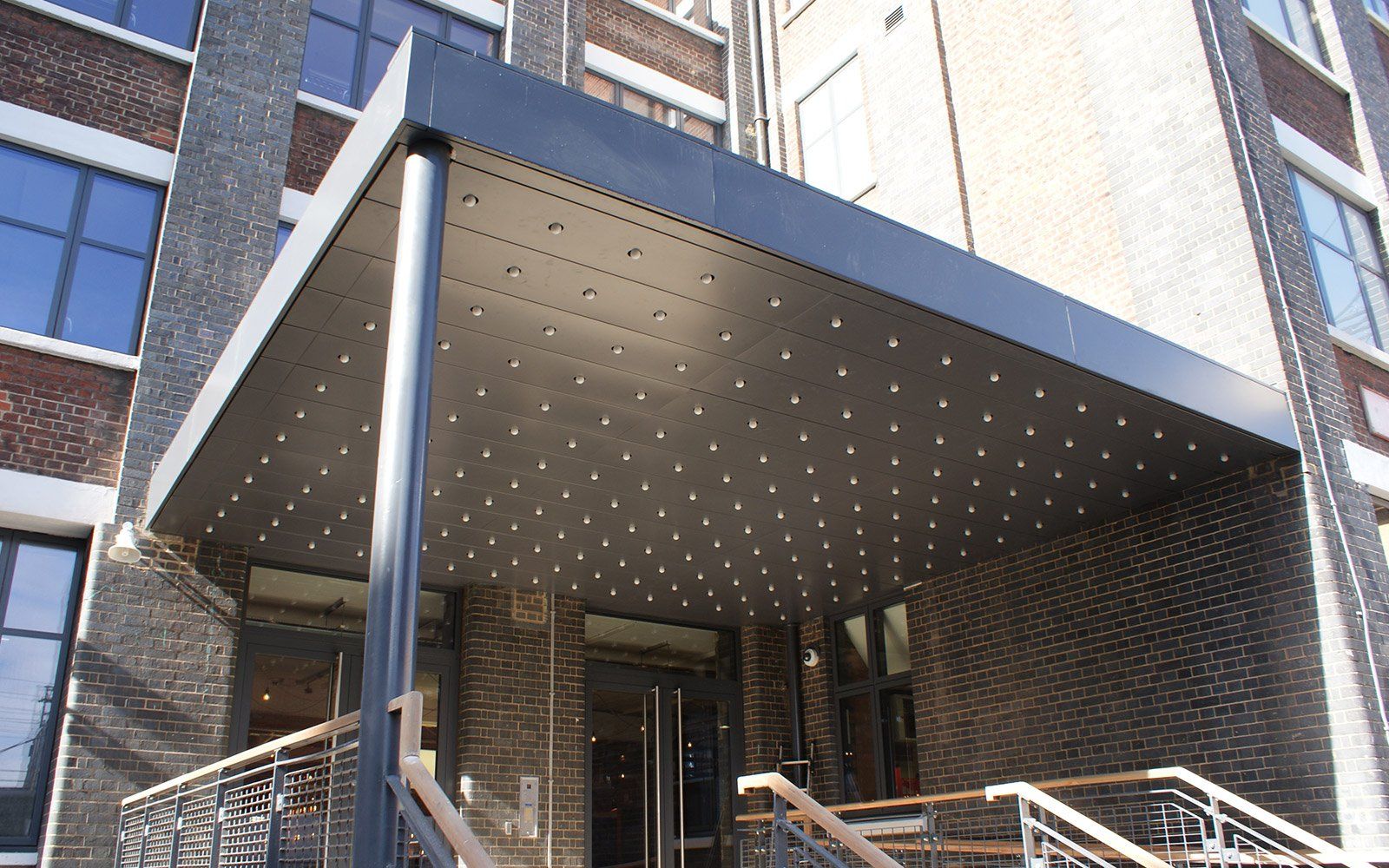 When considering which materials to use on a building project, a number of aspects should be investigated. Aluminium and stainless steel have many similarities; however, their differing properties can help sway the decision.
Sustainability
With a strong movement towards sustainable design and building, aluminium and stainless steel have become popular building material choices. These metals are some of the most sustainable building materials in the world due to their endless recyclability with no loss of physical quality. This, coupled with a high durability and long life-cycle means that both stainless steel and aluminium are excellent, renewable choices. We do our bit by using a scrap management system, whereby we recycle any offcuts and scrap metal that we produce.
Strength
Although steel may seem the obvious option as it is stronger than aluminium, it weighs almost 3 times as much. This should be considered in terms of handling, transportation and the structural load bearing limits.
Malleability
Steel isn't nearly as malleable as aluminium. So, if your design is more intricate with a lot of folds, cuts or bends, it would be would be worth avoiding steel. Aluminium is typically much softer in nature and easier to cut. However, you should consider that stainless steel is more likely to keep its shape, so might be a better solution for more trafficked areas.
Cost
When compared by weight, aluminium is more expensive than stainless steel. However, if we're looking at material volume, then aluminium is actually a substantially cheaper option.
Corrosion
Stainless steel is an alloy, with chromium making up a minimum of 10.5% to provide excellent corrosion resistance. We offer 2 grades of stainless steel; 304 to suit indoor use and 316 which is even more resistant to corrosion, ideal for outdoor use.
Welding
Whilst stainless steel is relatively easy to weld, aluminium can be more difficult due to its high thermal conductivity. This means aluminium welds solidify at a faster rate, so the speed and accuracy of work is important.
---
If you're considering a project in either stainless steel and aluminium, we've both metals available in a wide variety of grades, finishes & powder coating options and can fabricate almost any design. Get in touch for free no obligation specification and design advice to ensure you select the best option for your project.