Back
Art-line 1
Supplied exclusively by ICB, alwitra® Artline is a combined fascia and soffit system created to eliminate failure at the critical point where the roof meets the vertical cladding.
Featuring the same high-grade production and use of materials as all other alwitra® products, these curved edge trims provide long term protection and enhanced aesthetic appeal and are available in any RAL colour or metallic finish.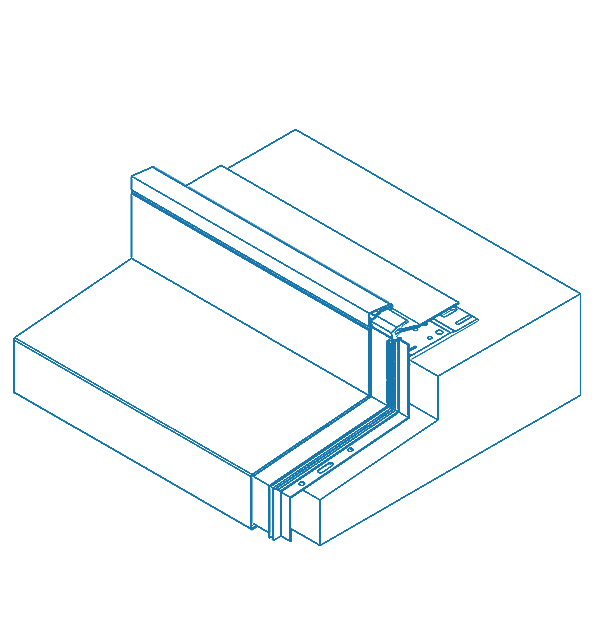 Profile Type:Fascia
Manufacturer:alwitra®
Fascia Depth:240mm
245mm
249mm
253mm
258mm
263mm
267mm
272mm
276mm
281mm
313mm
317mm
322mm
326mm
Finishes:Mill Finish
PPC
Colour:Any colour & finish, RAL or otherwise
Metallic options
Corners
(Int or Ext):Standard
Special
End Caps:Left or Right
Wall Abutments:Left or Right
Numerous varieties with a front height from 75 to 150 mm
Supplied with patented 4F-brackets as standard
With 2.5m long fillet plates for in-line fastening as well as for protecting the roof waterproofing against wind uplift along the roof edge and S-shaped installation of the tape
Suitable for roof edges with a sophisticated design with upstands (parapet) and staggered roof edges
Infinitely adjustable in all directions
Multi-piece rolled and additionally folded aluminium profile
Can't find exactly what you're looking for? No problem.
We can fabricate Almost anything From aluminium to suit your architectural requirements.